About Prima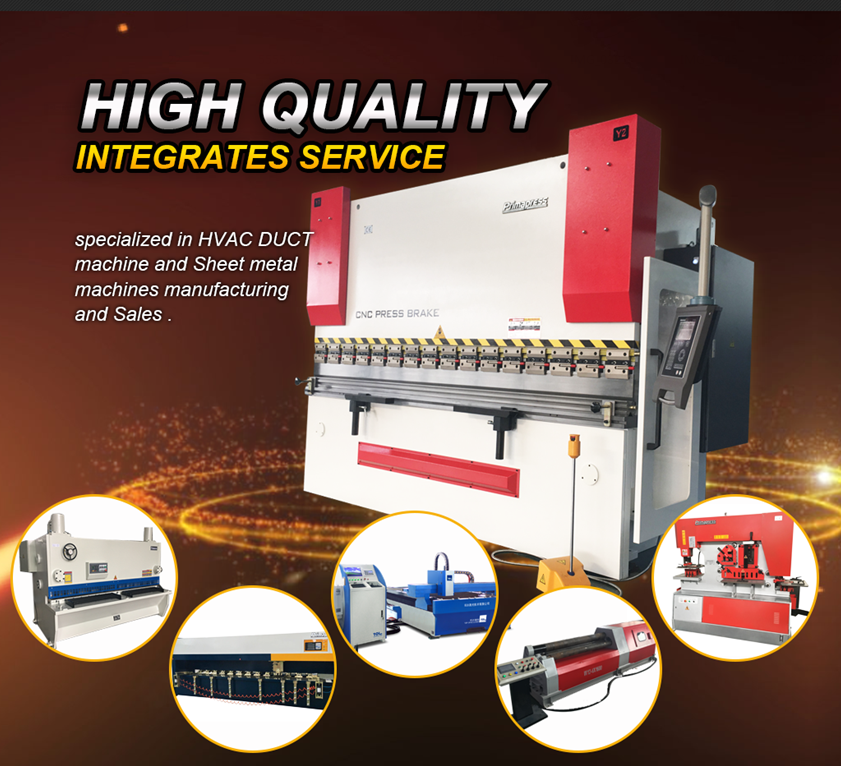 Nanjing Prima CNC Machinery Co., Ltd. is located in the center of China's machine tool industry, Mingjue Industrial Park , Shiqiu Town,
Lishui Zone, Nanjing .
we have more than 30 years manufacturing history with 540 technicians and 60000 sqm factory building sizes.
Our company specializes in Table type CNC Fiber Laser cutting machine, exchangeable table cnc fiber laser cutting machine,
press brake, shearing machine , ironworker, punching machine , HVAC ducting machine and other metal forming forging equipment
development and sales, our product positioning in the middle-top quality class. We commit a modern enterprise management methods,
committed management and meticulous management and zero defect operation. Based on the quality of the product management,
its excellent quality, innovative design, reasonable price, and improve after-sales service to win the majority of Chinese and foreign
customers praise. Primapress Brand sheet metal processing equipment. Widely used in automobile manufacturing, communications, computers and so on.
Prima CNC insist on leading technology strategy, positioning in the "do-class machine, a first-class brand," the high level of long-term sales
of CNC machine tools in the process, not only to cultivate a number of series of numerical control products, while cultivating a group of skilled,
practical style of high-quality workforce. Enterprises have their own research and development institutions, with the domestic strong product
research and development of skills. Primapress specializes in the export business, our company already has CE certification and
have one international after-sales team , Our machines are widely exported to Southeast Asia, EU, USA , South America, the
Middle East and other markets around 100 nations with good quality, suitable price, comprehensive after-sales service,
was widely welcomed by customers and unanimously approved. Our company ambition is "build quality brand, do excellent machine",
it is also the company's entrepreneurial spirit and look forward to domestic and overseas friends to visit.