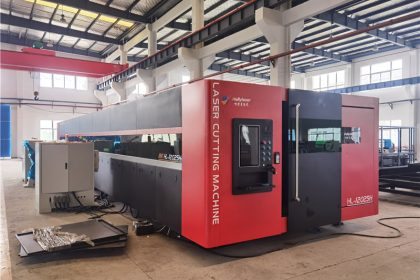 Primalaser15000W exchange table full cover Large Format fiber Laser Cutting Machine Complete
Primalaser 25120-15000W fiber laser cutting machine is one of the main products of Primalaser Laser Equipment Co., Ltd., and one of the FC large-format series products of fiber laser cutting machine. It is specially designed for…
Primalaser 25120-15000W fiber laser cutting machine is one of the main products of Primalaser Laser Equipment Co., Ltd., and one of the Primalaser large-format series products of fiber laser cutting machine. It has many advantages such as high configuration, high cutting efficiency, stable performance, low cost of use, etc. It is controlled by numerical control system, and its efficiency is much higher than other control by board drive. Laser cutting equipment.
Features of Primalaser 25120-15000W Fiber Laser Cutting Machine
(1) Primalaser15000W Large Format Laser Cutting Machine Very high cost performance
Primalaser laser is a tailor-made equipment for the machining industry. It is positioned for cutting medium and thick plates and has stable performance and high comprehensive cost-effectiveness.
(2) Primalaser15000W Large Format Laser Cutting Machine Strong cutting ability (15000W)
Fiber laser cutting machine control system
FSCUT8000 system is a high-end intelligent bus system for ultra-high power fiber laser cutting requirements of 8KW and above. It has the characteristics of stability and reliability, convenient deployment, easy debugging, safe production, rich functions, and excellent performance; it supports and provides modular, personalized, automated, and information-based solutions. The system has the characteristics of fast response speed, strong anti-interference ability, high control precision, stable control operation, strong self-diagnosis and self-adaptive ability.
Primalaser15000W Large Format Laser Cutting Machine Features:
✦Stable: The separation of processing and drawing ensures the stable operation of processing equipment, and supports remote network push and management of processing tasks;
✦Capacitor edge search: high-speed and high-precision edge search, the unilateral error of 500mm/s speed edge search is less than 0.5mm;
✦Multi-threaded operation: While producing, plan subsequent production plans and view equipment status;
✦Convenient maintenance: provide fast and safe maintenance equipment for automated procedures such as one-key calibration, laser alignment, nozzle replacement, and nozzle cleaning;
✦Exchange workbench: Support the mainstream exchange workbench control solutions on the market, and quickly realize linkage;
✦Visual layout of residual materials: realize safe and flexible layout reproduction through visual assistance;
✦Process: Support the mainstream zoom, variable spot high-end cutting heads on the market, and quickly realize stable process;
✦Intelligent diagnosis: monitor and record the usage status and information of the equipment, and provide standard test automation procedures to facilitate remote and rapid troubleshooting;
✦Maintenance: Collect the usage data of equipment components, intelligently remind customers to maintain the equipment reasonably and prolong the service life.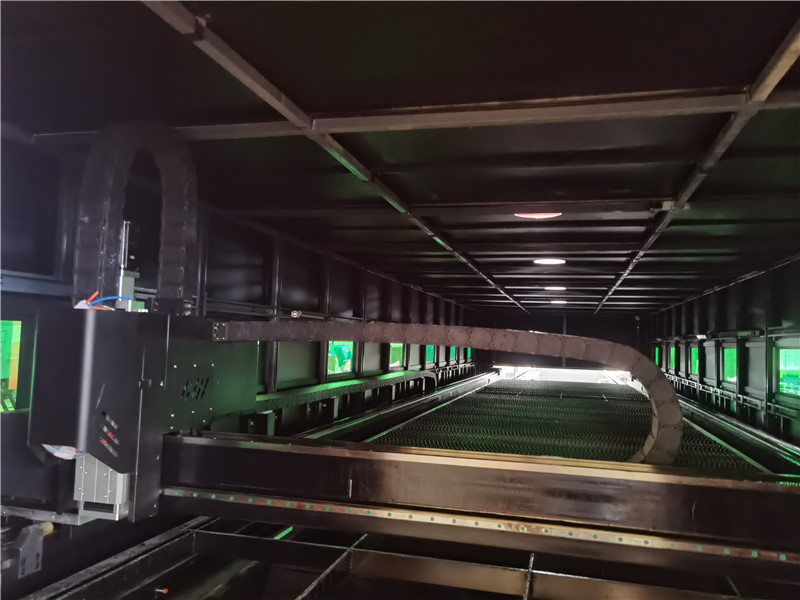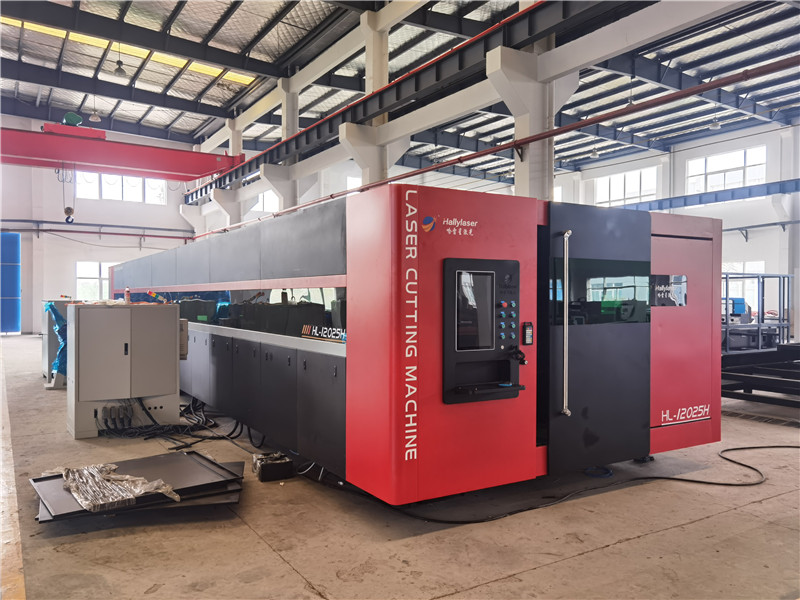 Primalaser15000W exchange table full cover Large Format fiber Laser Cutting Machine Complete