Description
4 Axis CNC Press Brake Machine 300Tx6000 with DELEM DA66T 2D CNC Crowning System
Product Application
The primapress press brake, engineered with great care for details, is a high quality machine tool. The studies made on the framework flections have allowed us to design a product that reacts in the most appropriate and responsive way to the mechanical solicitations, therefore guaranteeing a stable structure, thus a higher precision in bending. This feature is even enhanced by a system of automatic crowning. Worth mentioning is also the possibility to add options and upgrades on the configuration, at later stage.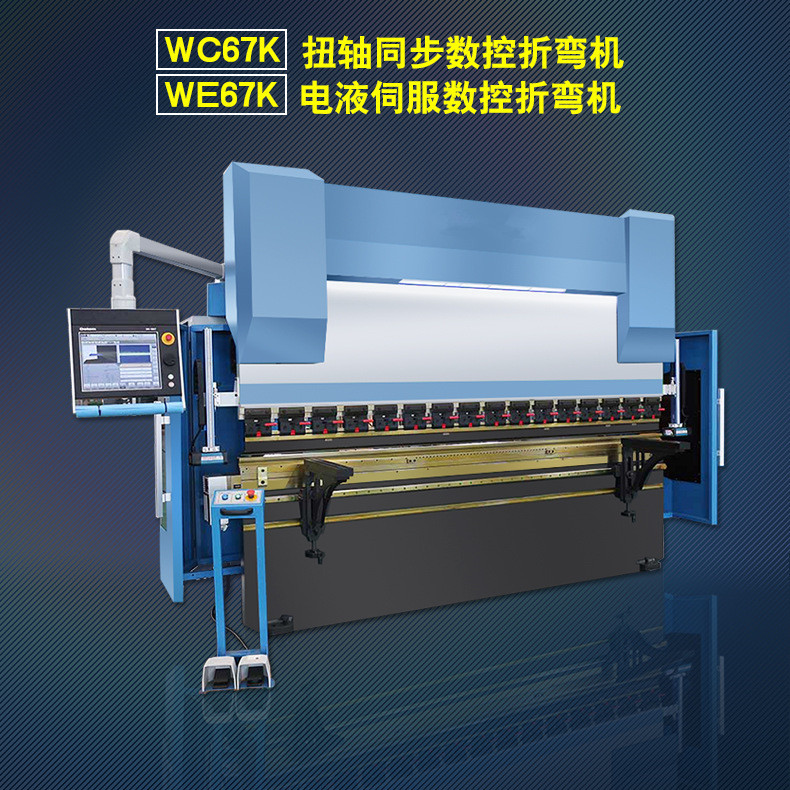 Product Performance
Reliability
Primapress has a strict policy for the choice of its components, on the basis of an extensive experience acquired over decades. All components are certified in accordance with European standards and their main sources are Germany, USA, Holland, Italy and Switzerland. All structural parts are calculated by the finite element method and only high quality steel S275 and S355 JR namely J2 (+ N) is used.
Product features
1. Totally EU streamlined design,Monoblock by welding robots & aparatus and stress relief process by Annealing treatment.
2. All primapress machines are designed using SOLID WORKS 3D programming and made with enhanced ST44-1 quality steel with the latest technology.
3. The Primapress 4 axis MB8 CNC Press Brakes are fitted with the new Delem DA66T 3D & 2D graphical touch screen Multi axis controller which is a very user friendly and intuitive programming unit.
4. High quality and repetitive bending is obtained by using synchronized cylinders and valves.
5. Automatic axis referencing and calibrating when machine is turned on.
6. Rigid upper beam runs on 8-point bearings with bending precision of 0.01 mm
7. Well-known top and bottom tool brands are long lasting stiffened and provide precise bending.Silent high pressure pump.
Packing & Delivery
1. Our wooden case is after fumigation treatment.Needn't timber inspection,saving shipping time.
2. All the spare parts of the machine were covered by the some soft
materials mainly using pearl wool.
3. The outmost is wooden case with fixed formwork.
4. The bottom of the wooden case has firm iron jack,convenient to handing and transport.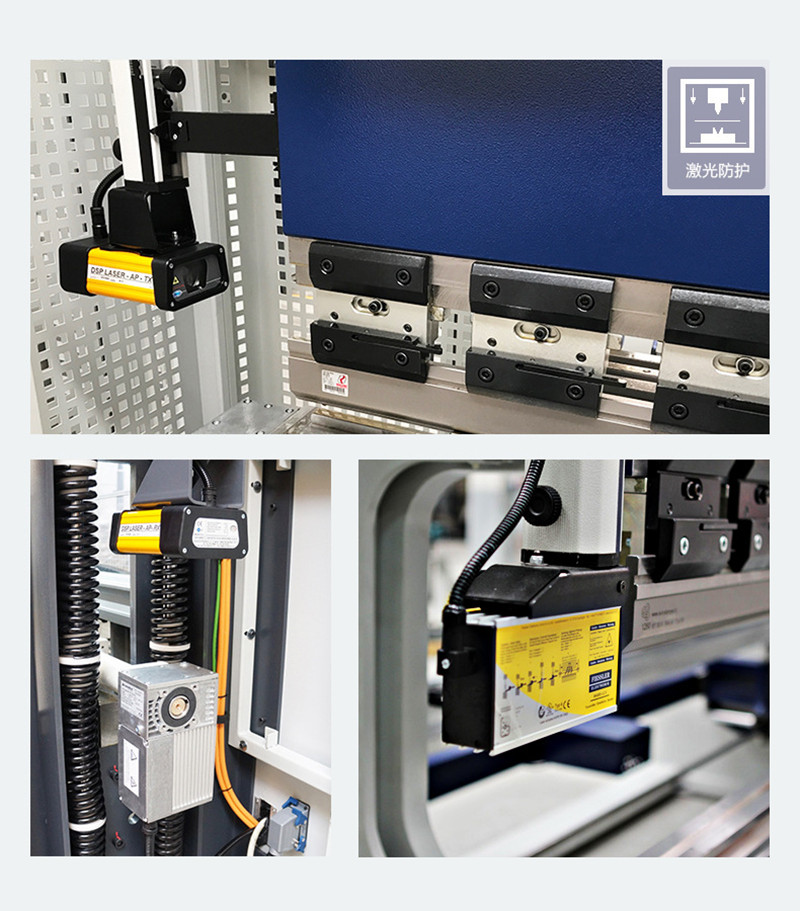 Our Service
Pre-Sales Service
● Technical solution.
● Online video authentication machine work.
● Cutting samples provided by DHL.
After-Sales Service
● Training how to instal the machine, training how to use the machine.
● Engineers available to service machinery overseas.
Delem DA66T CNC Press Brake Control system
1. 2D graphical touch screen programming mode
2. 3D visualisation in simulation and production
3. 17″ high resolution colour TFT
4. Full Windows application suite
5. Delem Modusys compatibility (module scalability and adaptivity)
6. USB, peripheral interfacing
7. User specific application support within the controllers multitasking environment
8. Sensor bending & correction interface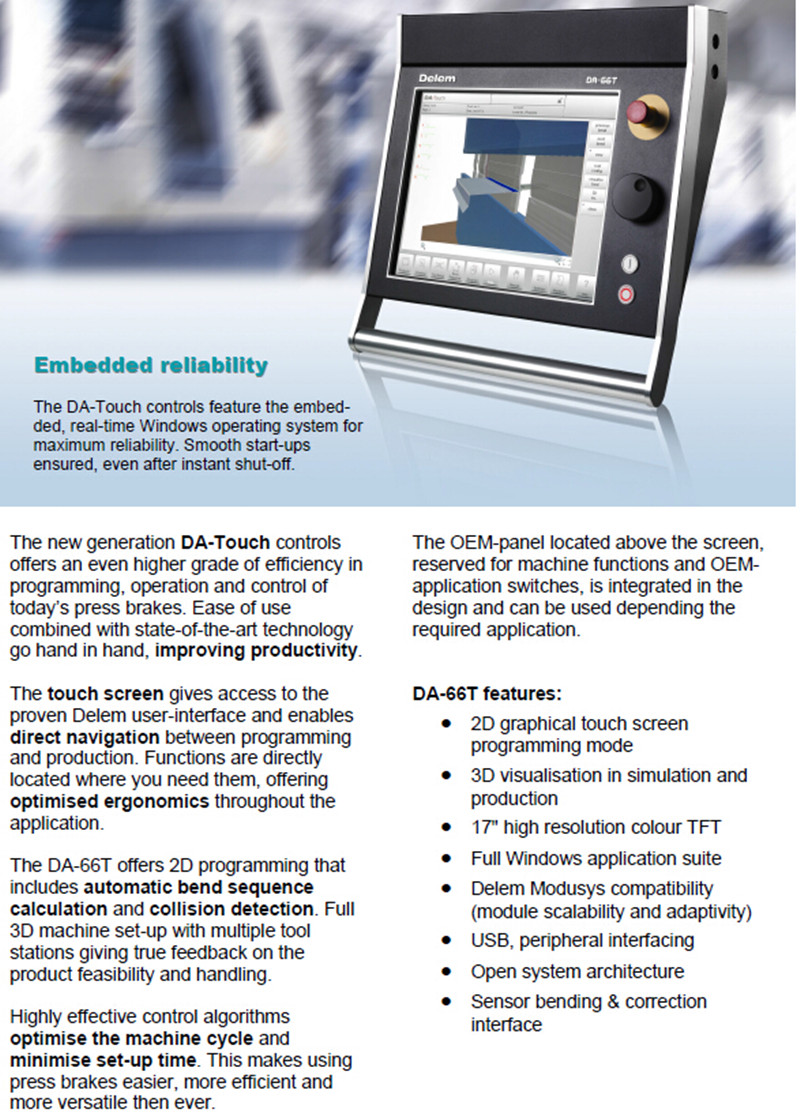 Specifications for Primapress CNC press Brake
TECHNICAL FEATURES
1
Type
CNC press brake machine
2
CNC Control Axis
Y1-Y2-X-R-axis & Crowning
3
Bending force
500 Ton
4
Bending length
6000 mm
5
Distance between columns
5050 mm
6
Gap
400 mm
7
Daylight Opening
610 mm
8
Beam
320 mm
9
Table height
990 mm
10
Table Width
300 mm
11
Fast Speed
75 mm/sec
12
Bending Speed
0~8 mm/sec
13
Return Speed
75 mm/sec
14
Back Gauge Stroke
1000 mm
14
Motor Power
37 KW
15
Overall dimensions
6500×2700×5000 mm
16
Machine weight
55000 kg
17
Option 1
DELEM DA52S CNC SYSTEM
Option 2
DELEM DA58T CNC SYSTEM
Option 3
Additional axis: R (back gauge up and down)
#brake press tool          #brake press elettric          #harsle press brake
#press brake clamp          #promecam press brake tooling