Description
Automatic sheet metal NC Hydraulic Shearing Machine E21S plate guillotine shear machine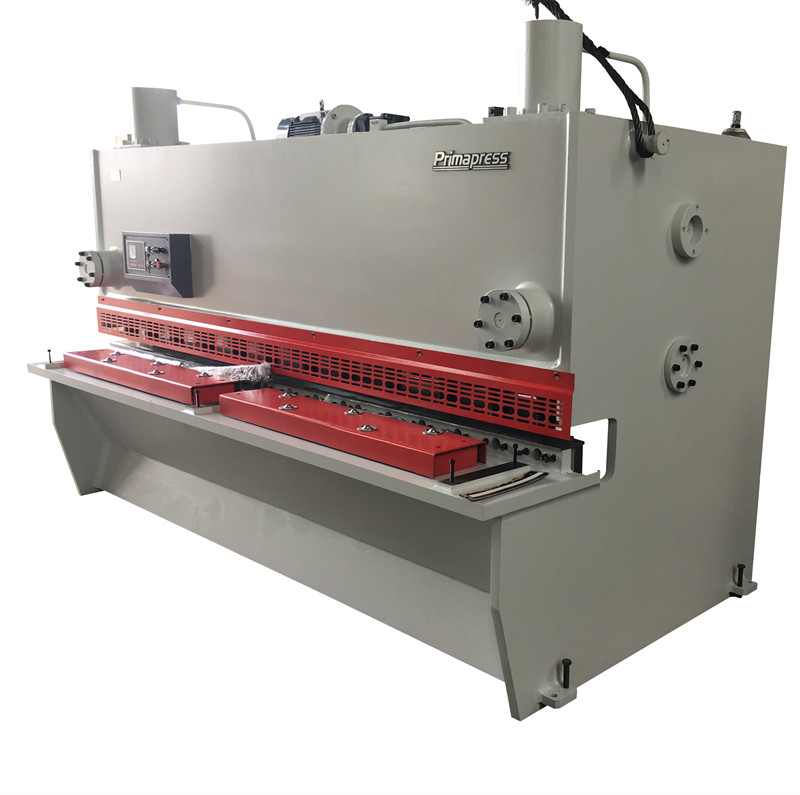 Product Application
The hydraulic swing beam shear is the perfect solution for cutting sheet metal with thicknesses between 4mm and 6000mm. The hydraulic swing beam shear can handle the large dimensions required in tube and roll forming manufacturing lines. Besides handling large dimensions, the hydraulic swing beam shear can also be configured for piercing and blanking. Here at Accurl, we guarantee that we can provide you with the hydraulic shear that will get the job done.
Main Features
1. Totally EU streamlined design,Monoblock by welding robots & aparatus and stress relief process by Annealing treatment.
2. Accurl engineers utilize parametric 3D SolidWorks using FEM & DOE analysis as well as static and mechanism analysis.
3. The Primapress Guillotine is a Variable Rake Action machine which is produced in a variety of cutting lengths & capacity options.
4. Adopt integrated hydraulic system, more reliable and easy for maintenance. and the hydraulic system from Bosch-Rexroth, Germany,
5. Equipped with lighting-alignment, so as to align when shearing. The stroke of knife beam can be adjusted in stepless mode.
6. Hydraulic drive, return of knife beam is smooth and prompt by nitrogen cylinder.
7. CE conformity including Tiltable Fornt Finger Guard and Optical Rear Safety Guard,
8. Safe fence and the electric interlocker have been designed for the machine to ensure the operation safety.
STANDARD COMPONENTS
• Frame produced in China by primapress accurately dimensioned through FEA.
• Multi-edge blades for cutting aluminum, carbon steel, and stainless steel
• Cutting-line illumination and wire for shadow-line cutting
• Stroke counter
• Quick cutting-length adjustment
• Hydraulic and electrical overload protection
• Squaring arm and front support arms
• Bed infill plates with ball transfers
• Delta inverter with ball screw and polished rod with 0.01 mm accuracy
• Backgauge adjustment according to blade gap
• Backgauge retraction feature
• Sub-program and programming loop
• Sequence repeat function
• Auto-cutting (Flying cut)
OPTIONAL EQUIPMENT
• DELEM DAC 310 CNC Control
• Pneumatic Sheet Supporting System
• Table Mounted Sheet Angle Cutting Gauge
• CNC Control with input of Plate Thickness
Features
1. It's very popular in metalworking market for cutting metal sheets
2. Various model of cutting 4-40mm thickness and 1000-9000mm length.
3. Steel welded construction, vibrating aging function
4. Shearing gap can be adjusted stepless at will and can do sectional cut
5. Motorized back gauge and cutting number can digital readout ,E10 or CNC100
6. Power break protection device to guarantee safety during maintenance
7. Debug and goodafter-sales service
Estun E21s NC Shearing Machine Control system
1. Monochrome LCD Box Panel.
2. Integral factor programmable freely
3. Automatic positioning control
4. Spindle allowance offset
5. Internal time relay
6. Stock counter
7. Backgauge position display, resolution in 0.02mm
Product Overviews
1. Our Machine using fabricated steel structure, with compact,construction and good rigidity stability
2. Our Machine Integrated hydraulic transmission system, with good reliability
3. Our Machine using Back gauge using intelligent digital display device, shear quantity can be automatic counted, distance of back gauge can be set according to requirements of customers
4. Our Machine 's moving orbit of the blade beams inclines forwards to the supporting surface of the bottom blade, so you can gain fine shear surface. Jacking screws of the top blade provide a fine adjustment to minimize "rag" or "burring" on the sheared edge of the material. The hold-down assembly adopts the butterfly springs. There are antiskid heel block on the hold-down device of hold-down plate. The pressure is bigger, but it doesn't damage the sheet-metal surface.
5. Our Machine is drived by a self-contained, totally enclosed gearbox mounted directly on the main shaft. Its construction is compact and the gear is well lubricated with low noise and long life.
6. Our Machine hasn't the clutch and the flywheel. It shears the sheet-metal directly drived by the magnetic brake motor. This reduces the idle time of the motor and saves the energy.
7. Our Machine 's front and back gauges are provided with the scale plate displaying the scale. The back gauge may be easily adjusted in synchronism.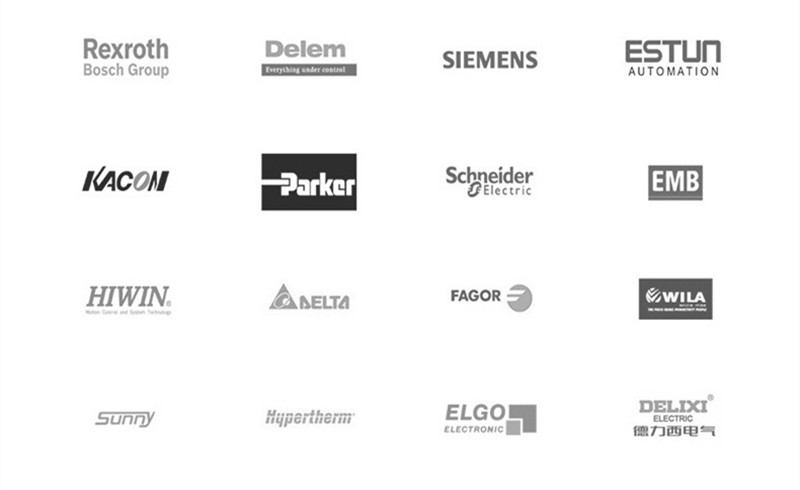 #5mm shearing machine           #alligator shearing machine         #guillotine shearing machine 4mm
#shearing machine qc11y-12×1300          #shearing machine for sheets